We at PATSOL has always ensured to give considerable amount of contribution in the upliftment of the society.
Patsol has been supporting various organizations and companies who are focused on making a positive impact on theenvironment. Inspired by such initiatives by varied organisations , we at Patsol have also taken various initiatives to serve the society. Environmental protection being our foremost priority, we have also indulged ourselves in serving to the needful section of the society through our initiatives named as "Friends Charity Group" .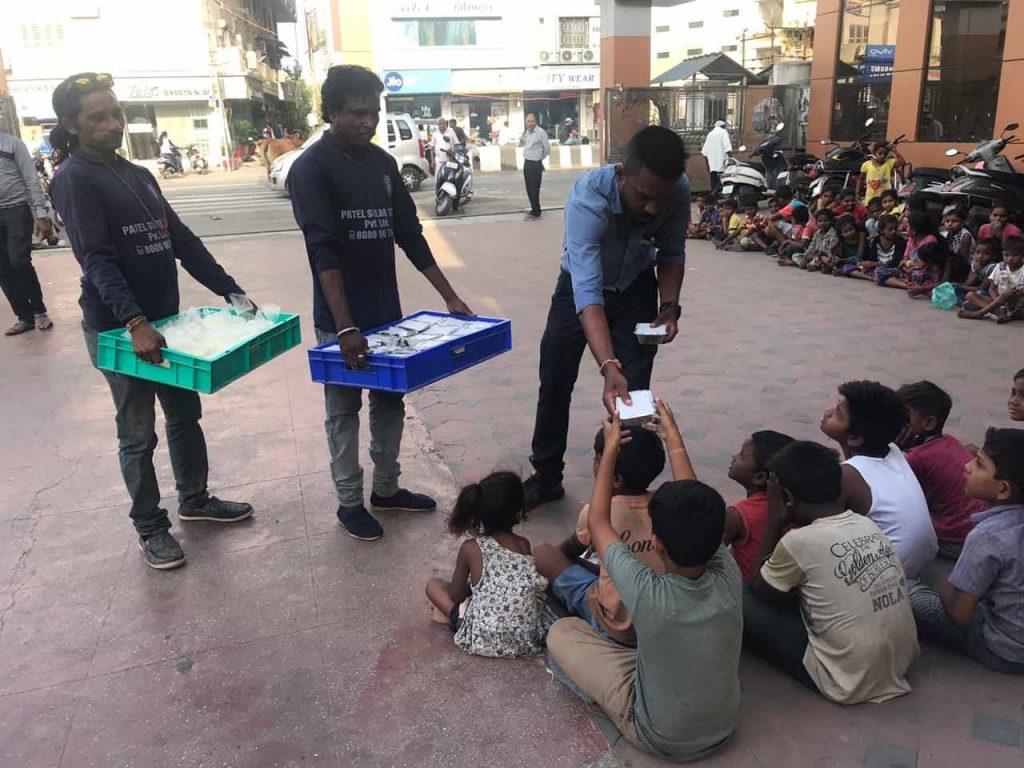 While being on the business tours, we witnessed the condition of underprivileged people who were deprived of even single meal a day. This got us thinking and that's when we realised the need of actually making an impact thereby fulfilling our social responsibility. That's when "Friends Charity Group" came into existence.This initiative has truly been a value addition to our company. "Friends Charity Group" is a Non-Profit Organization which is also a part of our Corporate Social Responsibility. The group was founded under our mission to uplift thevast majority of the underprivileged , the neediest and the socially deprived section of the society.
Founded in 2008, Friends Charity Group donates Food and Consumer Goods on every Thursday to around 200 people near Bardoli, Gujarat. Food is one of major elements for human well-being, but the less fortunate ones doesn't have access to it. Friends Charity Group serves needy with a mid-day meal on trushday , and made contributions for every crisis situation we've come across.
We, at Patsol believe in community development and our focus is to uplift the less fortunate section of society.Hence, with our volunteers group comprising of youngprofessionals and students, we provide food for homeless families, night shelters, animal shelter, orphanages, and patients from public hospitals.It is upon us to make world a better place, why not take steps towards it if we are capable enough. We take all kinds of contributions, and we make sure everyone in need is helped.